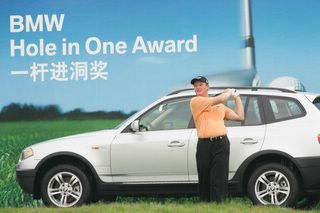 What is happening to dearest ernie ? In asia or in the middle east without the presence of other top five in the tournament , it seems that this guy is hitting all the greens perfectly and at the end of the day gets the biggest paycheck.
On the other hand , when other top five are around , it seems that ernie lost its flairs . Is he intentionly letting all these guys take the leads. A fren labelled him as a big bully in the asian and midlle east tour circuit. At time I tend to agree.
Hey Ernie .... show us your true colours , I am beginning to get bored with your fancy swing.