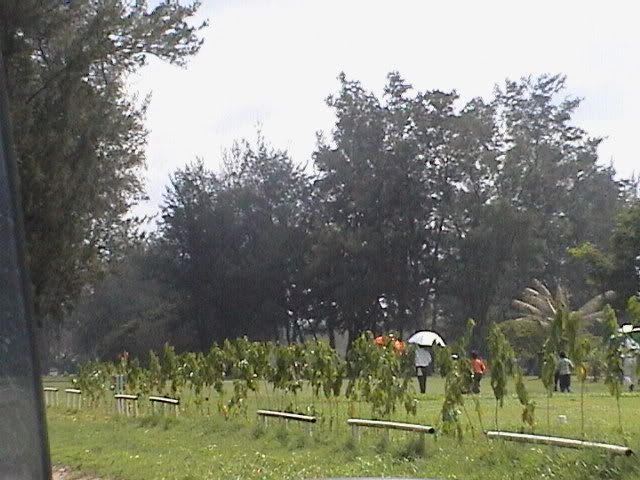 Hole 15 is located parallel to Hole 14 at the other end of the golf course at KGM. You have to make a good straight tee shot or you will end up in the bunker on the right side of the fairway.
The wind usually blows from left to right. You dont have to tee high, as elavated tee shot will make your balls blown away to the right. Either you tee low and make a low descending shot or use fairway woods from the tee box.
A good tee shot will usually force you to use 9 iron or wedges for your second shot. The green is bit bumpy. Those using hard balls will find your balls bouncing away to the back of the green. Soft balls users may find it a bit tricky as the wind does blows from left to right on the green.